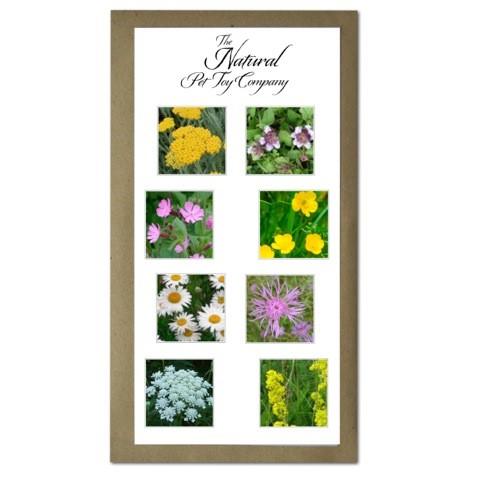 Grow Your Own Wildflower Seed Mixture
100024
Our Wildflower Seeds contain a mixture of the following varieties:
Common Knapweed 10%
Ladies Bedstraw 12%
Meadow Buttercup 12%
Oxeye Daisy 12%
Ribwort Plantain 12%
Red Campion 10%
Salad Burnet 12%
Self Heal 10%
Wild Carrot 5%
Yarrow 5%
Directions for sowing:
Generally, wildflower seeds grow best on soil that hasn't been improved or fertilised. Prepare a weed free seed bed and firm the soil. Scatter the seed thinly. Lightly rake over the soil and roll or firm the ground. Water lightly.
Sowing should ideally take place in March/April or August/ September. 
Our seeds have been produced and hand packed in England.
Seed mix
Nice mix of seeds