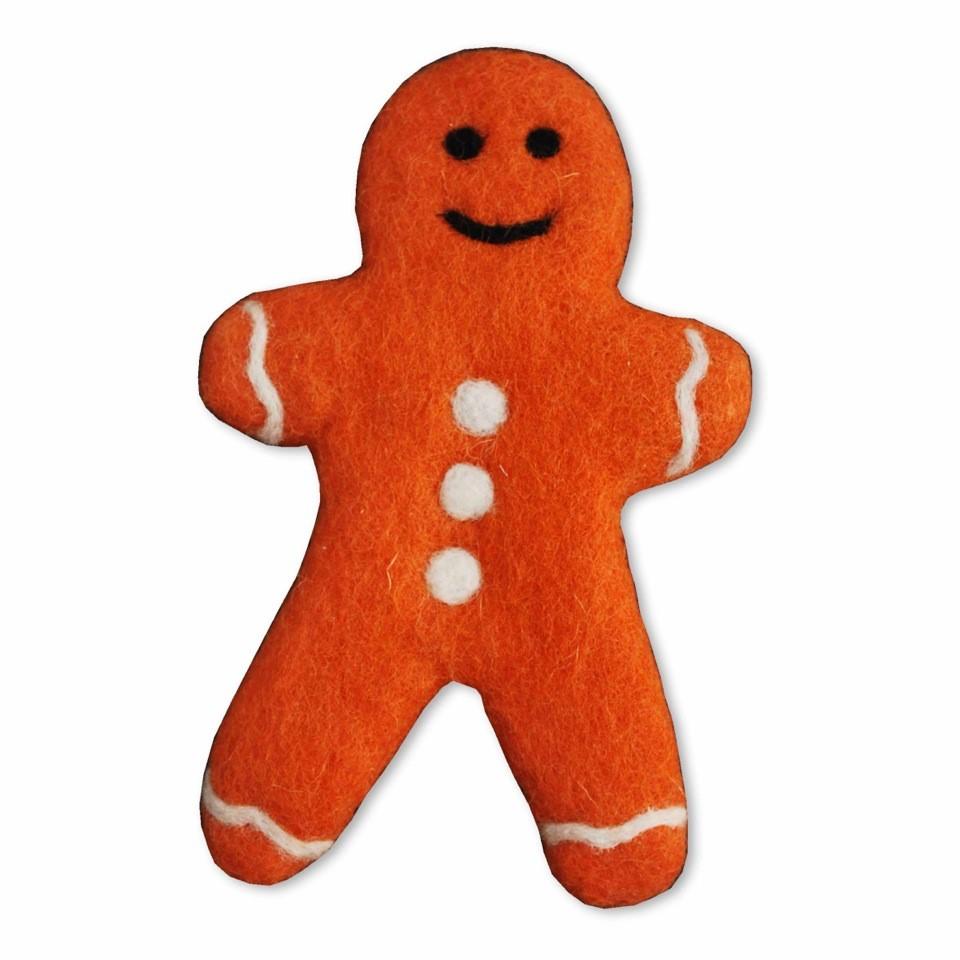 Felt Gingerbread Cat Toy
1000150
Why not treat your cat to our festive Gingerbread shaped felt toy, complete with 'icing' buttons?
Handmade from soft merino wool in traditional colours, our fun Gingerbread toys are full of character and are great for your cat to play with.
We infuse our felt toys in certified organic catnip herb and as the wool absorbs the natural oils from the herb, they become lightly scented, making them even more appealing! 
These Gingerbread shaped cat toys are hand-felted in Nepal by a community group. Our orders help bring valued employment to women in the Nepalese mountain villages.  The Gingerbread toy is then scented with organic catnip herb and packed in Bristol.
Please note that this is designed for your cat, particularly during interactive play but they do not contain catnip in their construction and are unlikely to incite the same reaction as our catnip toys.
These are not children's toys and are not suitable for dogs. 
Please supervise your cat when playing with this toy and remove immediately if it becomes damaged or worn.
Size: Each Gingerbread shaped toy is approx. 16.5 cm high and 10 cm wide.