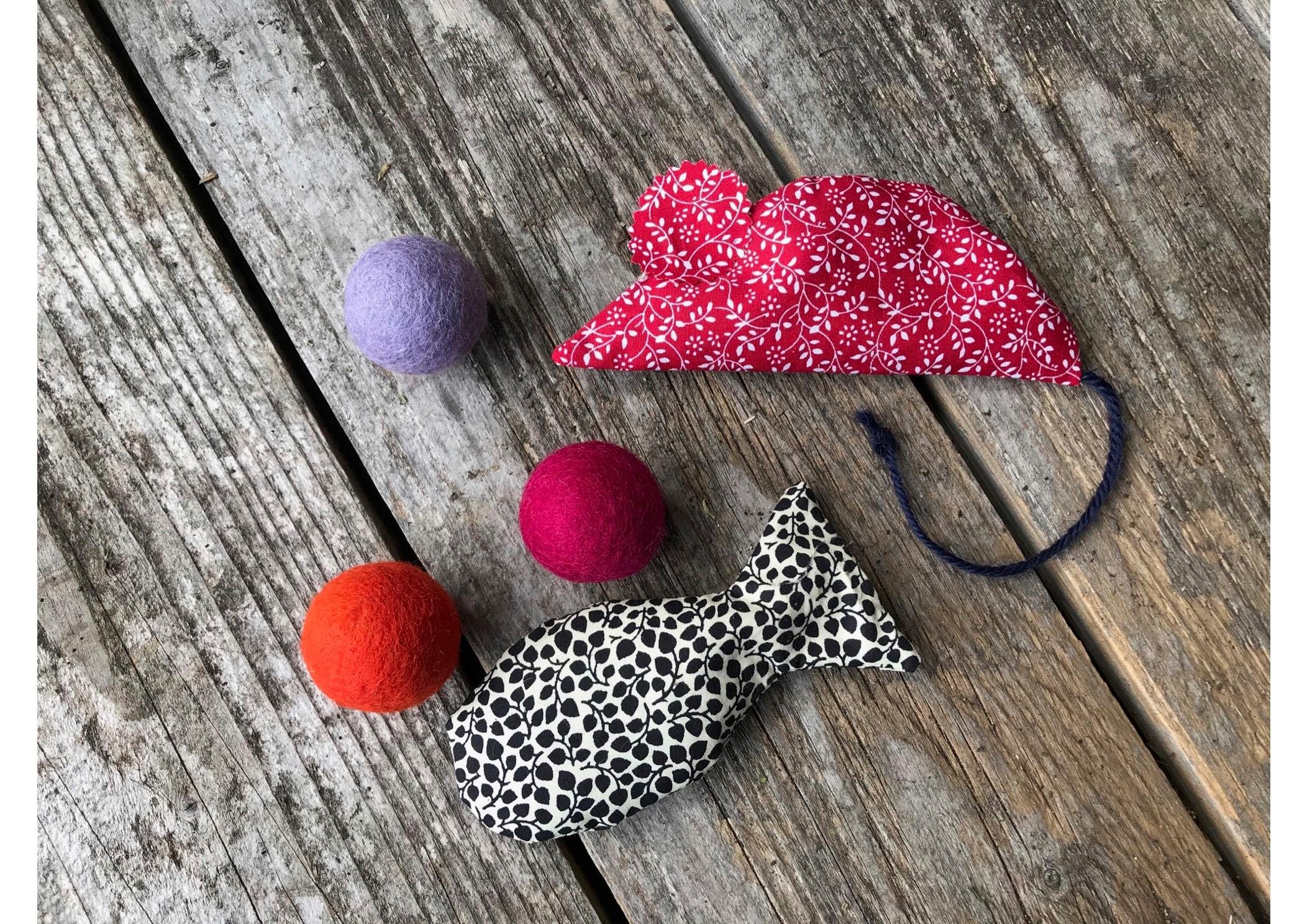 CATNIP 'PATTERNED' FISH, MOUSE AND FELT BALL CAT TOY BUNDLE
100095FI/MO/BA
This floral fish, mouse and felt ball cat toy bundle contains three of our fabulous cat toys!  The mice and fish are generously stuffed with only certified organic catnip herb, which drives most cats wild with excitement. This bundle also contains a packet of 3 organic catnip scented felt balls. Perfect for rolling and chasing! 
Size: Mouse toy measures 14cm x 5.5cm (approx). Fish toy measures 13cm x 6.5cm (approx). Each felt ball cat toy measures 3cm (approx) in diameter.
Mouse and Fish are designed and handmade in Bristol, England. Felt balls are handmade in Nepal by a community group and scented and packed in Bristol. 
Please note fabric choices may vary from ones shown.